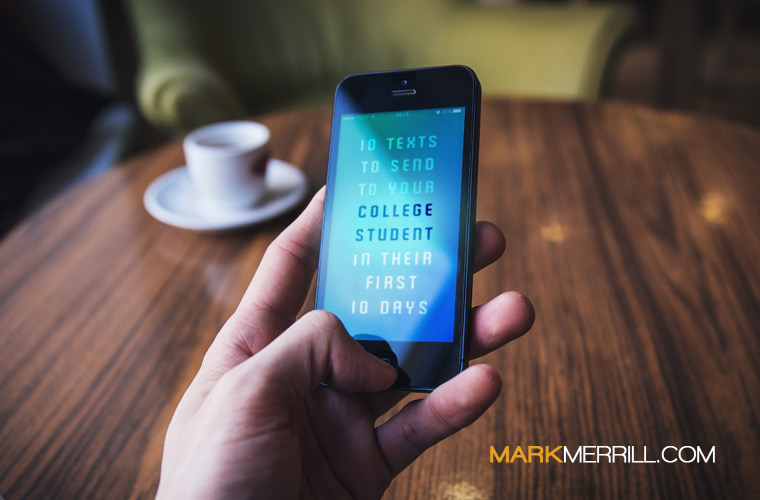 Over the last few years, Susan and I have dropped off three of our kids at college.  Each time was hard. Each time I cried all the way home.  Like a lot of parents sending their freshman to college, Susan and I wondered, "Did we prepare them well? Did we do enough? Will they remember and put into practice everything we taught them?"
Whether your college student is a brand new freshman, away from home for the first time, or a senior counting down the days of their final year, staying connected with them is vital to your relationship. [Tweet This] It's a relationship that is changing with each passing semester from one of a final authority to one more of counselor, coach, and encourager.
That can be hard, but thanks to today's technology, it's easy as ever to simply use things like FaceTime, Skype, and text messaging to stay connected to your husband, your wife, or your kids and grandkids, as I've blogged about before.
With that in mind, here are 10 text messages to s